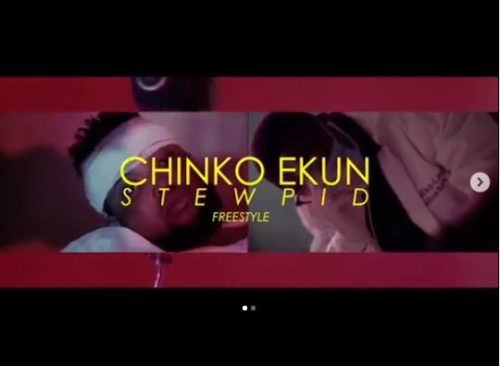 Chinko Ekun dishes out a banging freestyle title "Stewpid", to show his rap power and flow side.
Chinko Ekun – "Stewpid" (Freestyle), On this record 'Stewpid', Chinko Ekun shows he is still a sicko rapper… Hard bars and flows are running all over him.
Tiger said 'I decided to take this freestyle P to another level . In order to this I had to gO 'STEWPID' … yes I'm wicked I know lol, now you know i am not your mate …. who is your best Rapper ?'
Watch and Listen and share your thoughts below via comment.